Our
solar farm
Located west of Newstead, on Captains Gully Road, the solar array will be connected to the current 22kV powerline that runs along the Pyrenees Highway, 500 metres north of the site.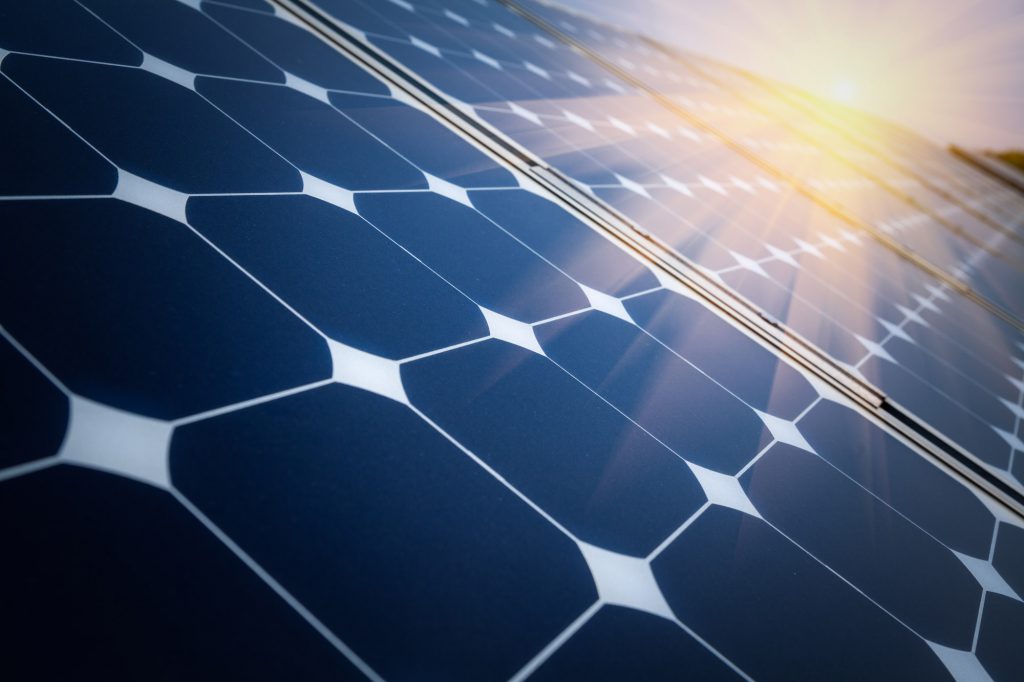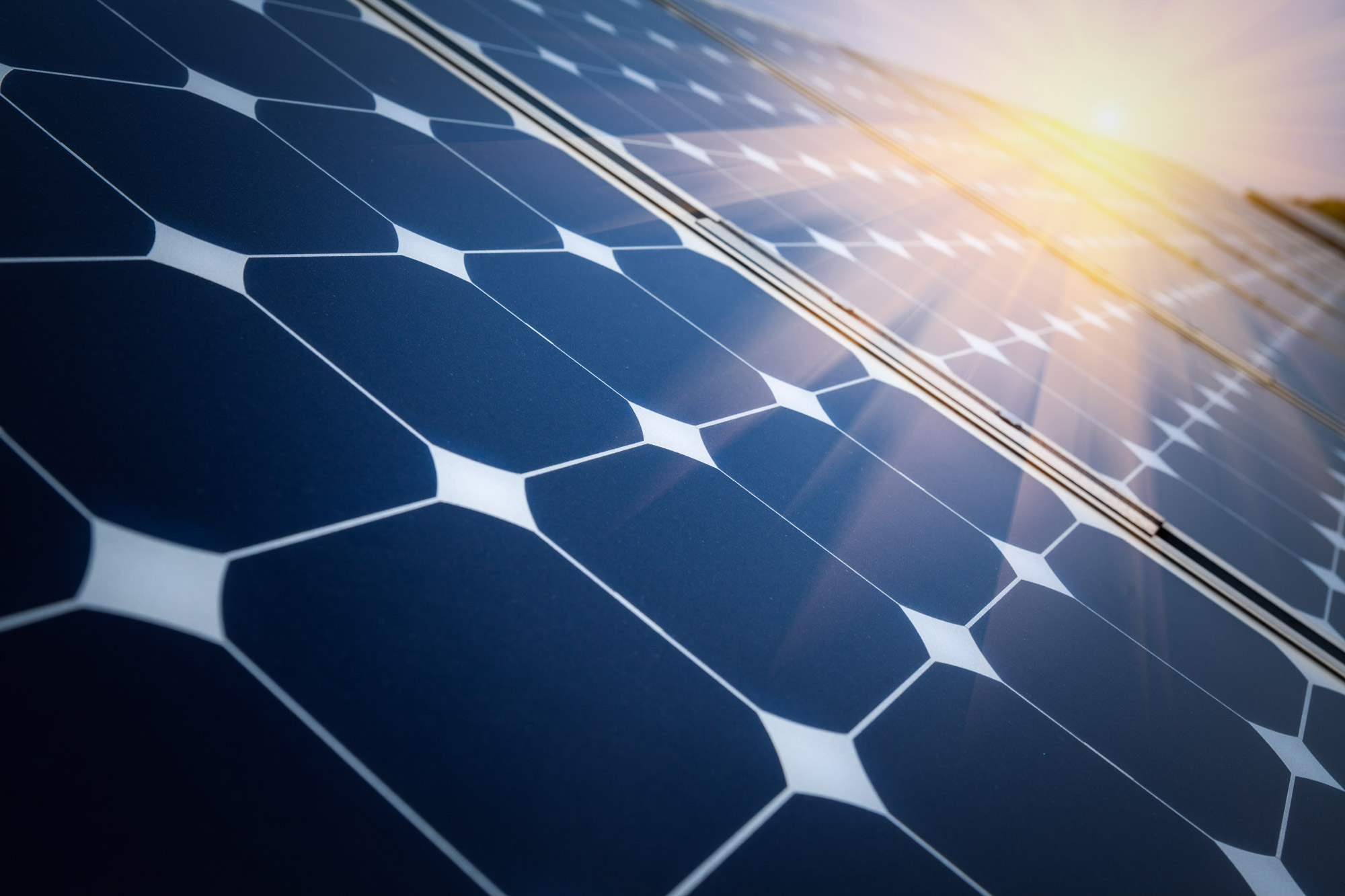 Location: Cnr Captains Gully Rd and Clarke Lane, Newstead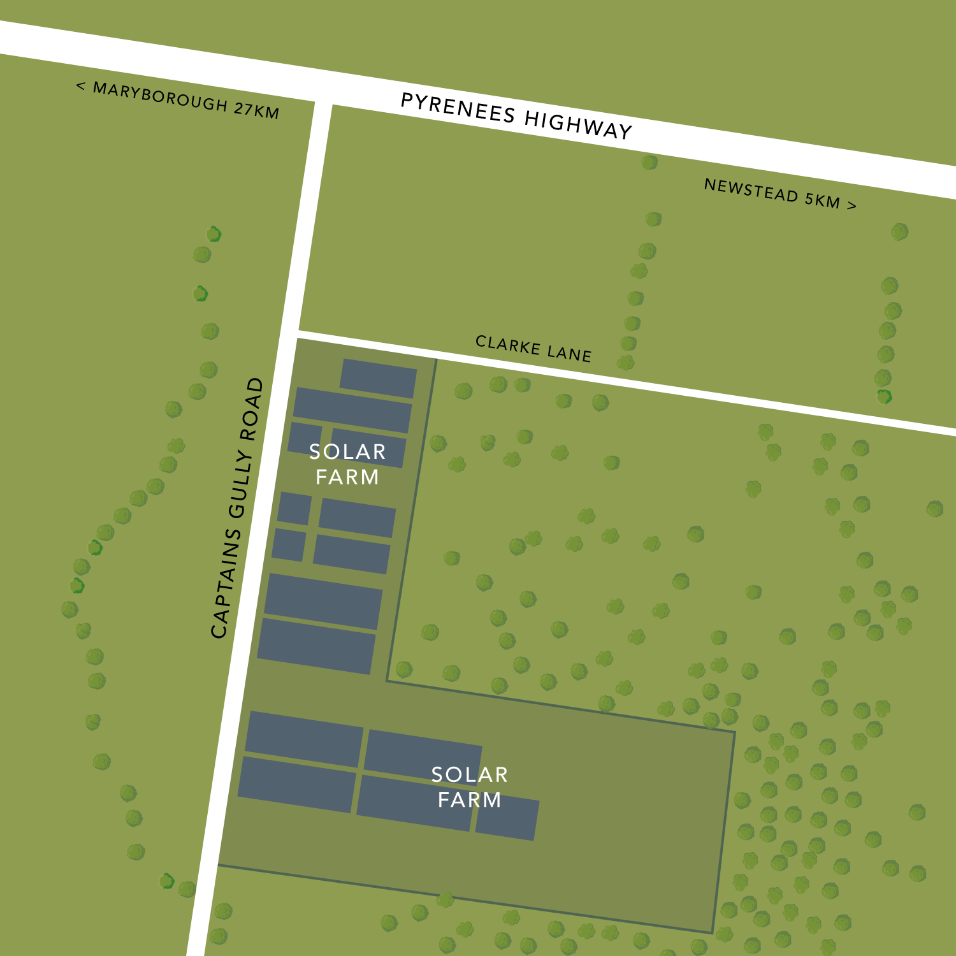 Distance from Newstead: 2km west

Nearest other towns: Maryborough, Daylesford, Castlemaine

Total site size: 6.2 ha.

Area occupied by panels: TBC

Capacity: 3MW with 5MWh battery. The project will generate enough renewable energy for 1300-1600homes, about three times Newstead's current requirements.

No of panels: . Rows of panels will be 80-100m long. Panels will be 1m x 2.5m.

Inter-row spacing: 6m

Height above ground level: At maximum tilt, the panels will extend to 2.8m above ground.
Land lease period: 25 years

Setback distances: 10m from Captains Gully Rd. A 10m wide fire break around the perimeter of the farm.

Connection: New 500m 22 kV line to connect into 22kV powerline linking Castlemaine and Maryborough.
Estimated Construction Timeline
Work begins: September 2022
Construction time: 9 months
Construction workforce: 60-80
Ongoing workforce: 2 (operations and maintenance)