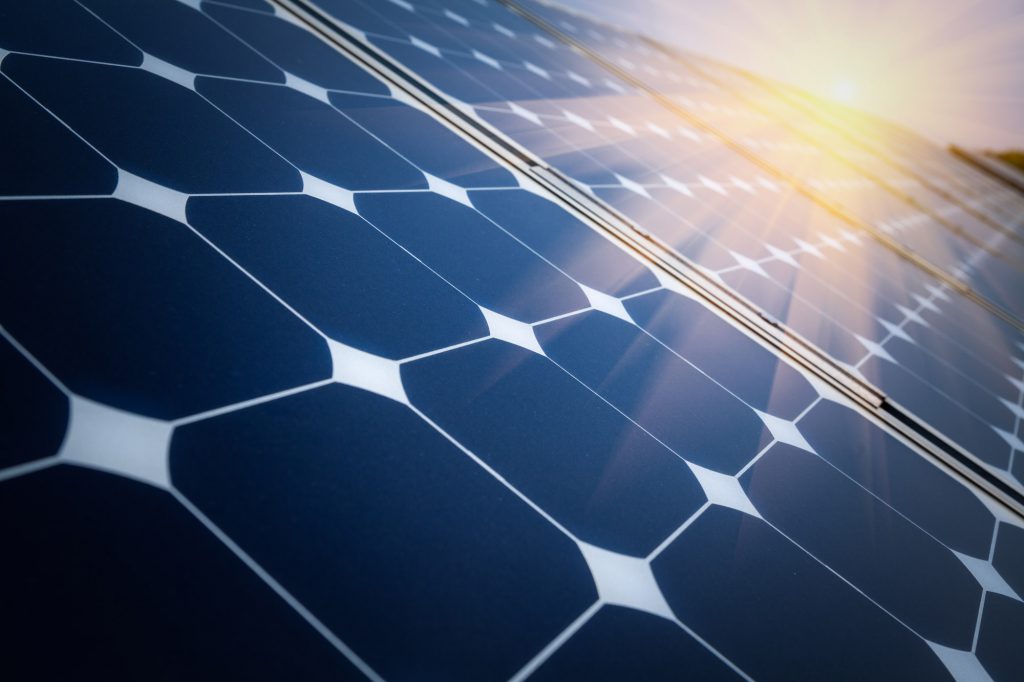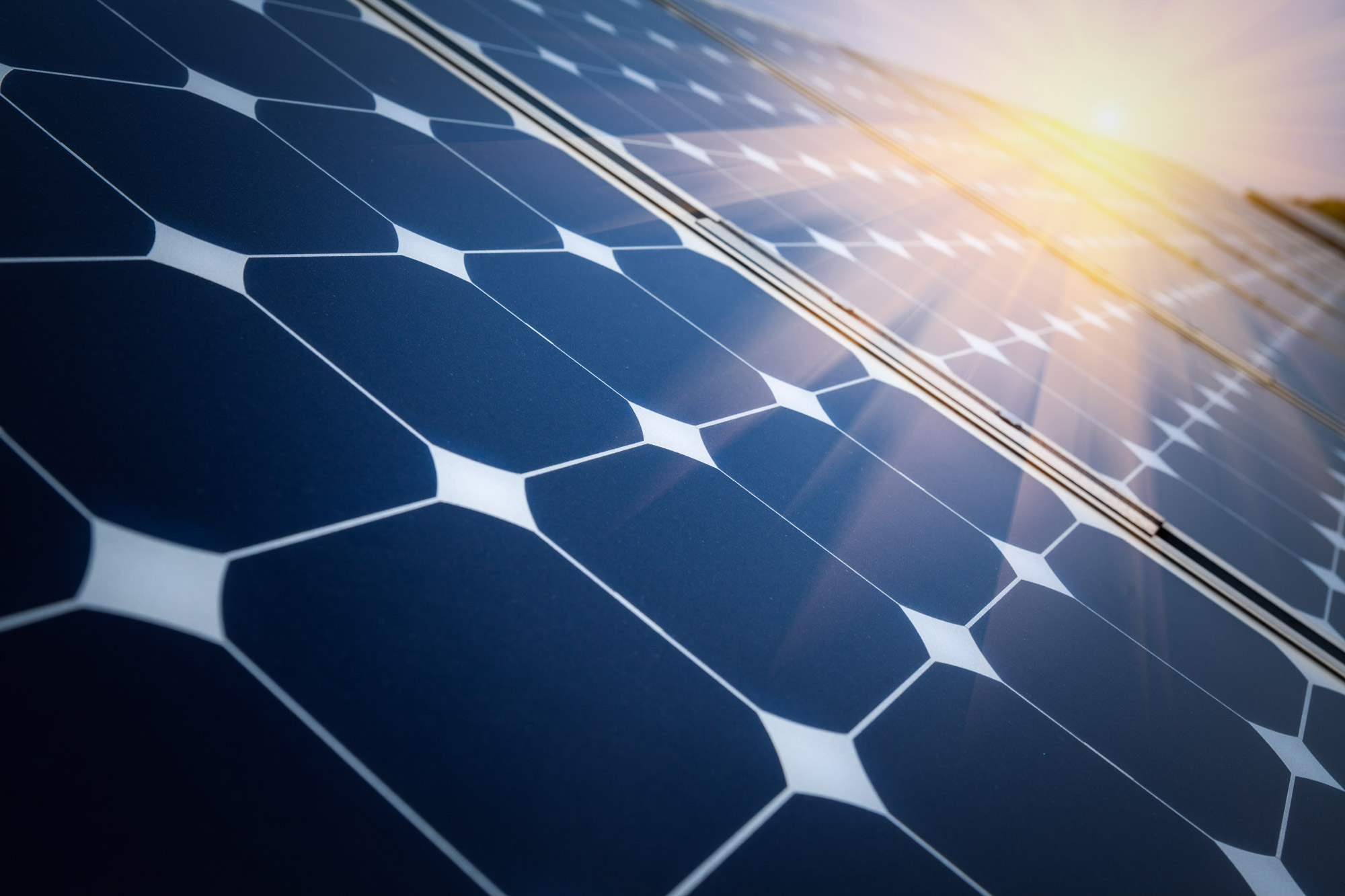 Our
solar farm
Located west of Newstead, on Captains Gully Road, the solar array will be connected to the current 22kV powerline that runs along the Pyrenees Highway, 500 metres north of the site.
Location: Cnr Captains Gully Rd and Clarke Lane, Newstead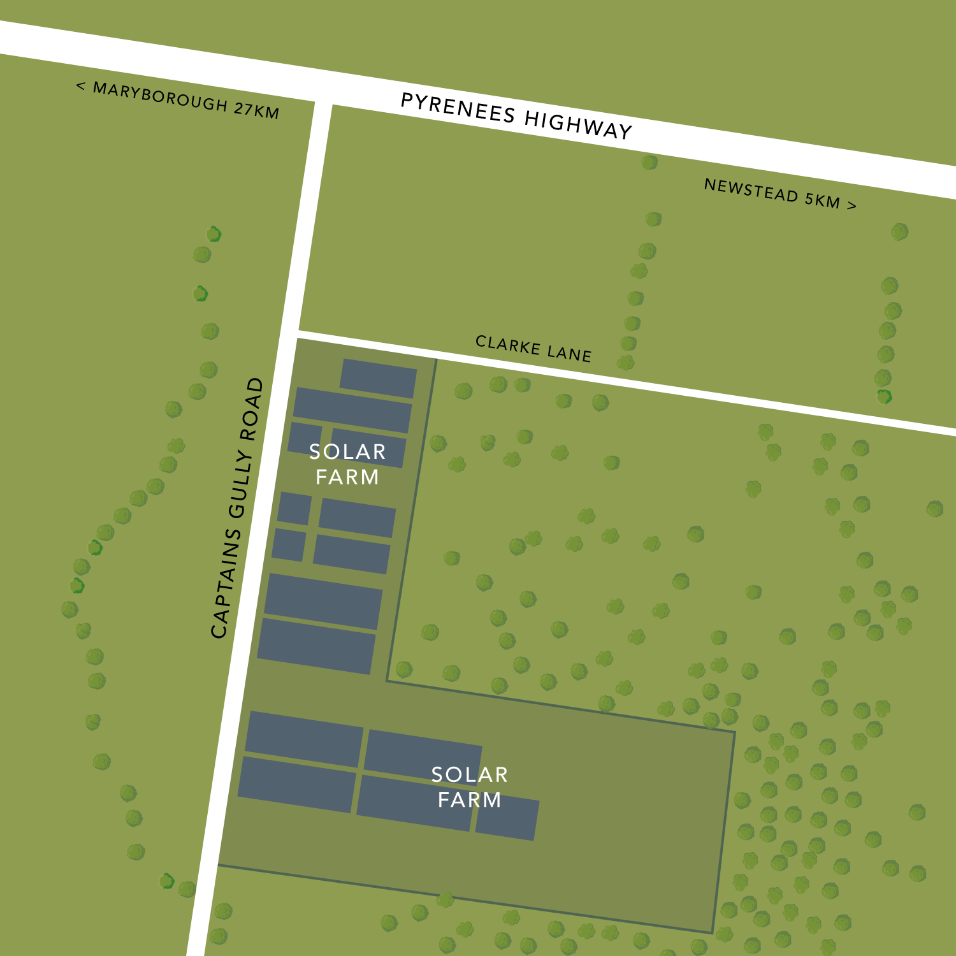 Distance from Newstead: 2km west

Nearest other towns: Maryborough, Daylesford, Castlemaine

Total site size: 73 ha.

Area occupied by panels: 23.6ha

Capacity: up to 10MW including enough to supply 3462 postcode (est. 2-3MW)

No of panels: up to 27,456 tracking PV modules forming 41 tracking PV panels.

Inter-row spacing: 6m

Height above ground level: 3m max tr

On-site energy storage battery: not included at this stage

Land lease period: 25 years

Setback distances: 10m from Captain Gully Rd. 30m from all other boundaries

Connection: new 500m 22 kV line to connect into 22kV powerline linking Castlemaine and Maryborough.
Estimated Construction Timeline
Work begins: within 12 months of gaining planning permit
Construction time: 9 months
Construction workforce: 60-80
Ongoing workforce: 2 (operations and maintenance)